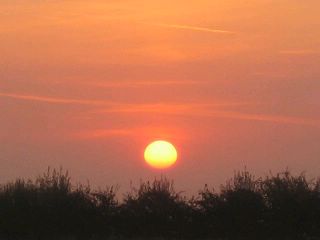 I have read posts about facts and lies of some of my blogger friends :) & it was fun reading them however, I never thought I would go for one :) , until my blog friend Puneet tagged me .. :D
"It is the province of knowledge to speak, and it is the privilege of wisdom to listen."
I am trying to add here some of the lies and facts about me :)....some of them know me and some dont..:)...however, I have tried to add certain facts which no one really knows that well...hence ..am assuming I can bring some challenge element here too :)
"The trick is not how much pain you feel - but how much joy you feel"... lol
Find out 5 facts about me from the following...:) the person who finds the correct answer will get a big hug and a special Chocolate...(via net) ;)
"The trick is growing up without growing old."
...try out and lets see...how much you know me till now...from the blogging world...though am known to be an open book...lets see if I am ...lol...
1. I am a known classical dancer in my school time
2. My first crush for a guy was when I was in Xth grade
3. Friends used to call me 'Hitler' when they saw one of my childhood pic
4. My first boyfriend was a Captain in Army
5. I love ghazals and my fav singer is Pinaz Masani
6. I am crazy about Shahrukh Khan
7. My fav. cartoon is 'Tom & Jerry'
8. I love to play cards & I am always the winner
9. In field hockey, I was known for my long shots, good passing & finally making goals
10.I am very superstitious & make sure things happen at the auspicious times only
11.I am a great fan of junk food & carbonated drinks, I can stay without food but not the junk food & drink
12.Once my pic came in a Company magazine for academics
13.I am scarred of ghosts & related stories
14.Even today I dont go to bed until someone tells me bed-time stories.
15.I like to grow my nails long enough till they break by themselves.

"When the solution is simple, God is answering."
Cheers!!!