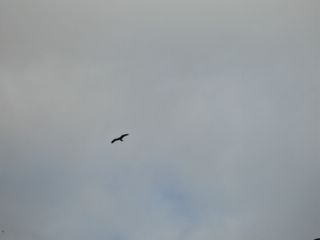 Friends...today am here to tell you that...I will be taking a break for a week's time..not b'coz of any exam ...lol...since I will be going to Bangalore tomorrow morning...I won't be here to blog...!!! However....I will be back with lots of stories and experiences....of this Indian Silicon Valley ....the fastest IT industry growing city!!!!
Till then let me share this pic of Eagle...which was flying so high ...that my cam could only get the symmetrical version of it heheheh!!!
I will be far like this...but then am sure I will be in your hearts ;)
"Ability may be what takes you to the top, but it is character that keeps you there."
Happy Week & weekend to all my blogger friends :)