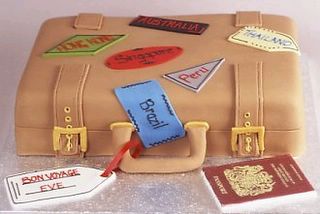 Aah! Am back..:)... well.yesterday I started my journey at 6.45 a.m. towards Bombay so that I can reach the airport early and collect my baggage and return back on time ;)
The journey was pleasant :)...I was reading the News Paper and enjoying the site scene :).and then...hehe I believe now what my colleague says about me 'Trouble' ....my journey from the beginning is with trouble ...lol....we reached a place called Lonawala and the traffic was jam...people say it's a 2 1/2 hours journey due to the new highway that's been constructed between Pune & Bombay.. but there was this Gas Tanker got burst..and hence the whole highway was jam one could see the vehicles ....so close to eachother...one thing is interesting about the driving ... believe me each time am saying to myself...God..it shouldn't touch haha and he it didn't ...here I don't see anyone following the basic traffic rules...everything is on common understanding....there is no 'yield' & no courtesy driving as it seems its not a privilege ..but a right ;)
I was only zapped as wondering..in Toronto on the first snow fall day there were approximately 150 accidents :D that took place and I was wondering how come here I don't find one :) but I was really scarred...certain turns and drives that they make it's a skill ..! Ok...so my journey ended up in 6 hours :O...guess...it took me how long to get my baggage that I reached home at 10 pm:(...yeah that's why I couldn't come to blog yesterday ..:(
But believe me...its horrible here customer service is nil....probably what I get in Canada and then when I see here things are so different...am just comparing;)!!!!
Trouble is the next best thing to enjoyment. There is no fate in the world so horrible as to have no share in either its joys or sorrows....
that's what I thought at the end when I came back with my luggage :D yes friends ....I finally got my luggage!!!!!!!!!!
But I will share my experience later...in my blog..!!!! as I have to write so much and am worried if this net connection will allow me to do anything ;)
The real man smiles in trouble, gathers strength from distress, and grows brave by reflection