Antelope Lovers Shona Stone Statue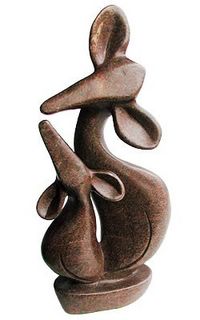 From the Shona people of Zimbabwe comes this expression of joy and unity, carved into stone. Two antelopes -- one large, one smaller -- curl together in a touching, delicate expression of love.
Shona artist Regis Mazaura hand-carves native rapoka stone using only hand tools.